We help people all over the world get Italian dual citizenship.
---
Italian Citizenship by Descent
No matter whether first generation or fifth, you wear your Italian heritage like a badge of pride. But did you know that your heritage may entitle you to Italian dual citizenship? With us, getting your Italian citizenship is as easy as four steps.

Italy gives automatic citizenship to anyone descended from a qualifying ancestor. It's up to you to seek legal recognition of that birthright. And we can help you! We've helped thousands of people get Italian citizenship.

Your heritage entitles you to something millions of people covet: a European passport.
---
---
Qualification
Hire us to figure out if you qualify. We'll explore all possible paths to Italian citizenship.
Documentation
Once we're sure you qualify, we'll gather your documents for you including translations and legalizations.
Appointment
Go to your Italian dual citizenship appointment armed with a professionally prepared application.
Passport!
Get recognized as a citizen and obtain your new Italian passport. Congratulations!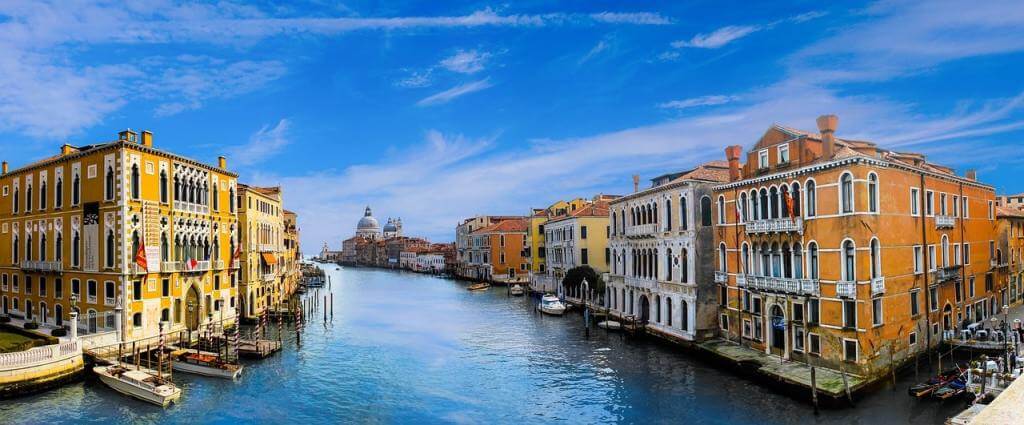 Benefits of Italian dual citizenship
For many, gaining Italian dual citizenship is a link to their heritage. But did you know that recognizing your birthright citizenship also comes with a number of tangible, real world benefits?
---
Live, work and study
anywhere in the EU
As a European Union citizen, you are entitled to the same perks of freedom of movement as everyone else.
Say goodbye to
student debt for good
Higher education in most of the EU is extremely affordable - an excellent insurance policy for you or your children against student loans.
Be more employable
and stand out
Holding dual passports makes you stand out to employers. Not to mention, it may make your more employable!
Enjoy affordable,
worldclass healthcare
Italian healthcare is excellent - ranked 3rd in the world. It's also extremely affordable. Bye bye, medical debt!
What is Italian dual citizenship?
Italian citizenship law is extremely favorable to those with Italian descent. It specifies that:
---
As an Italian dual citizen, you don't need to give up your native citizenship.
In fact, Italy gives automatic citizenship at birth to those descended from a qualifying ancestor. It's up to you seek legal recognition of your birthright.
If you qualify for Italian dual citizenship, you're entitled to something millions of people across the world covet: a European passport.
Frequently asked questions
1
Do I need to speak Italian to obtain Italian dual citizenship?
No. You may seek recognition of your birthright even if you do not speak Italian. The law is very clear on this!
No. All you need is one qualifying Italian ancestor. You can be 100%, 50%, 25% or less and still qualify. You also do not need an Italian name.
3
Do I have to go to Italy and apply?
No. You can if you like, but most people apply for Italian citizenship at the Italian consulate. There are 10 Italian consulates and embassies scattered across the United States, and more in other countries.
4
Is there a limit to how many generations I can go back to claim my Italian citizenship?
No. Italian citizenship law poses no restrictions on how many generations you can go back.
Compared to what other people pay for European citizenship, Italian dual citizenship is a steal.
While citizenship by investment schemes to obtain other European passports such as that of Cyprus require millions of euros in fees and investments, you can obtain an Italian passport with us for as little as $5,000.
Our clients
Some of our happy clients!
GIC! I love you! I'm writing this while I come down from the heavens after my consulate passport appointment. Less than two years after I contacted you, I am now the proud owner of an Italian passport. I cannot thank you and your company enough. I had tried working with another company but they were unresponsive and provided vague answers. It looked like I would have to give up until I heard about you guys through the grapevine, and I am so glad I did.

I live in San Diego and at first signed up for an appointment through the LA consulate which was 2 years away. I researched many options and companies and ended up hiring Get Italian Citizenship. It was worth ALL th emoney I paid! They get it done! I just successfully received my Italian citizenship. They are SUPER supportive and I suggest you at least speak with them!

I have all of my documentation and translations! Get Italian Citizenship was a great resource. Their translation services were quick and complete. Totally top notch. All I need now is an appointment at the consulate!

When I tried to apply in Sicily, I went to to local Patronato with an interpreter. We were told that because of so many scams, they stopped processing all such applications. This is when I contacted Get Italian Citizenship. Less than a year later, I happily have my Italian Citizenship and passport and it couldn't have happened, so smoothly or quickly, without their help!

GIC was extremely helpful and supportive throughout this process. I had many questions, and they were always available to answer them. They provided invaluable service and guidance to me at all stages of the document collection and application process. I highly recommend GIC's services for all your Italian Citizenship questions and needs!